Stirling Residences is a new luxury condominium at the highly sought-after District 3, within 3 minutes walk to Queenstown MRT station. Situated right behind Queens condominium, Stirling Residences enjoy the best of both worlds – The convenience of being close to a MRT station as well as the luxury of a serene living environment. Other amenities such as Mei Ling Market & Food Centre, NTUC supermarket, Anchorpoint mall, Queensway shopping centre and more are all well within 5 minutes stroll away.
Comprising of 3 elevated residential towers on a huge site area of nearly 230,000 sqft, Stirling Residences comes with full condo facilities and extensive landscapes, featuring a 500m forest trail, 7 pools, 18 sky terraces and more.
Consisting of 1259 units, ranging from 1 to 4-Bedroom, all units in Stirling Residences have efficient yet spacious layouts, as well as brilliant features such as Master Bath with 2-way access for the 1-Bedroom units and all bedrooms facing the front even for the 3 & 4-Bedroom units.
With the Marina Bay Financial District, One-North, Mapletree Business City and Jurong Gateway (Singapore's 2nd CBD), as well as famous hangouts such as Orchard Road, Dempsey Hill, Robertson Quay, Holland Village and Gillman Barracks all within close proximity, Stirling Residences truly has a desirable, central location.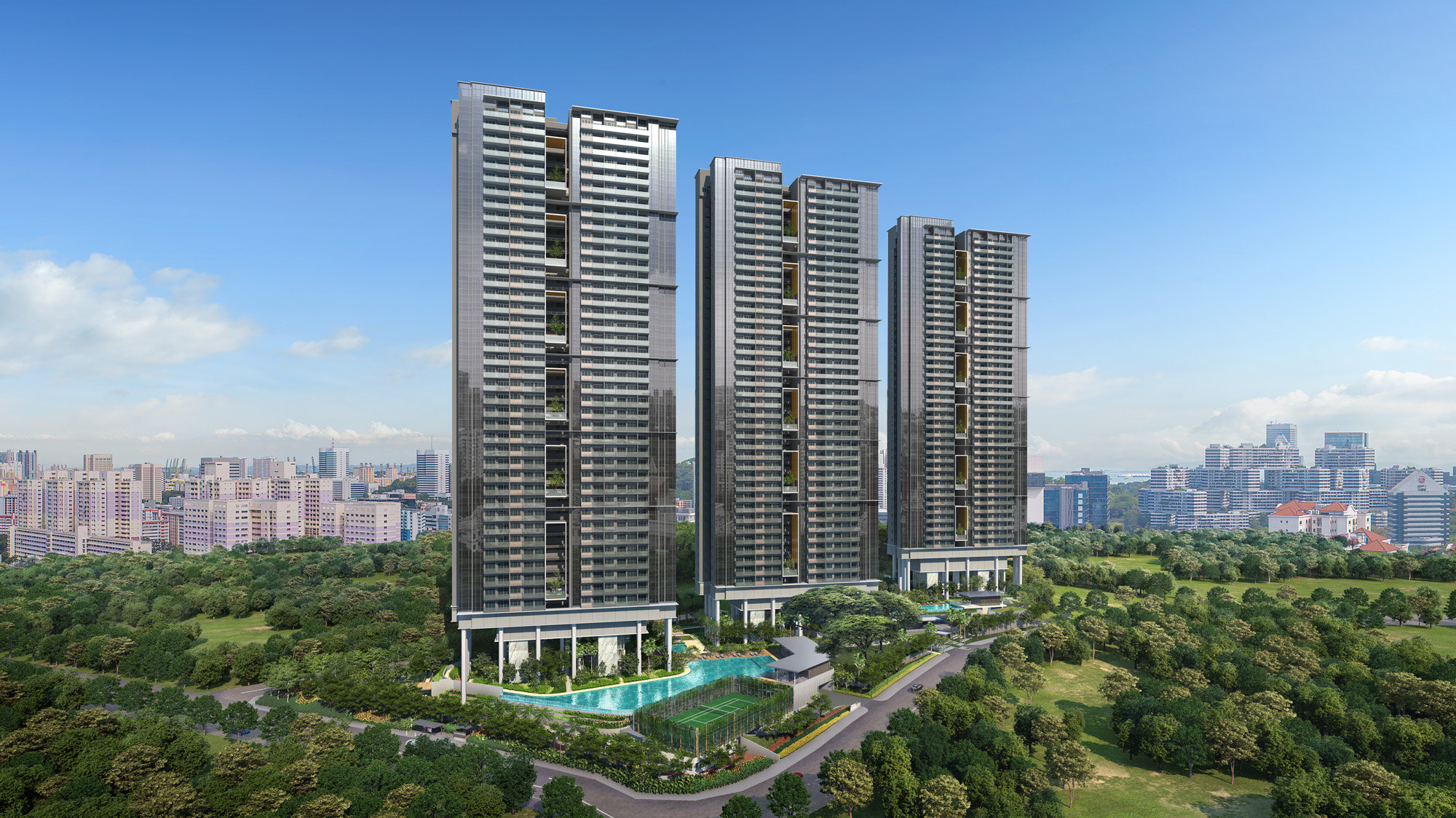 Stirling Residences is just 3 mins walk to Queenstown MRT. Nestled next to a serene landed estate, all kinds of amenities such as malls, wet market, food centre and supermarket are just short strolls away.
The CBD, One-North, Mapletree Business City, etc as well as popular hangouts like Orchard Road, Dempsey Hill and Holland Village are all within close proximity.
With a sprawling site area of nearly 230,000 sqft, Stirling Residences offers over 80 facilities including a 500m Forest Trail, 7 Pools (including 2 Lap Pools of 50m and 30m), a Sunken Tennis Court, Gym and many more.
Each Tower comes with 6 Sky Terraces, offering breathtaking Northern view towards Bukit Timah and Dempsey Hill.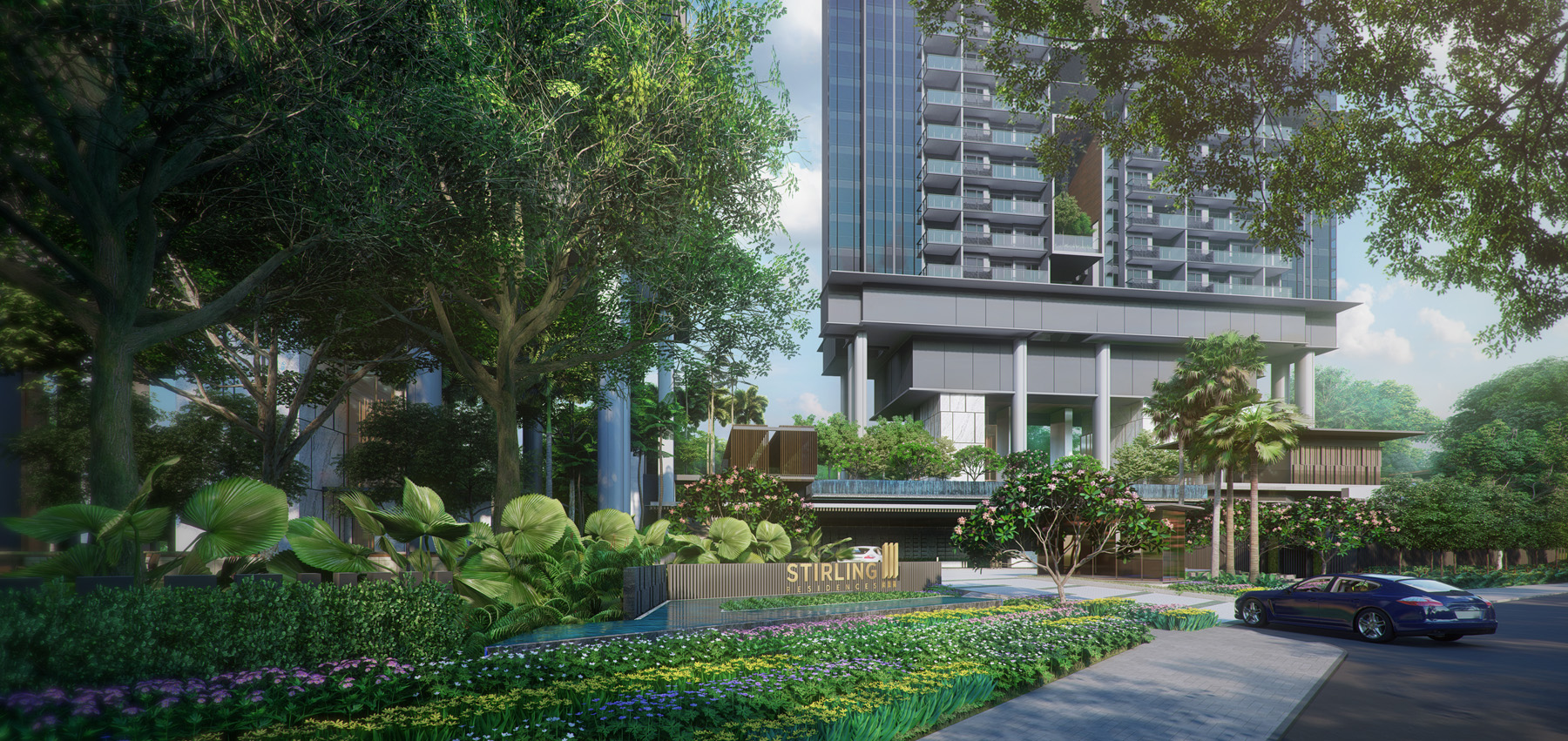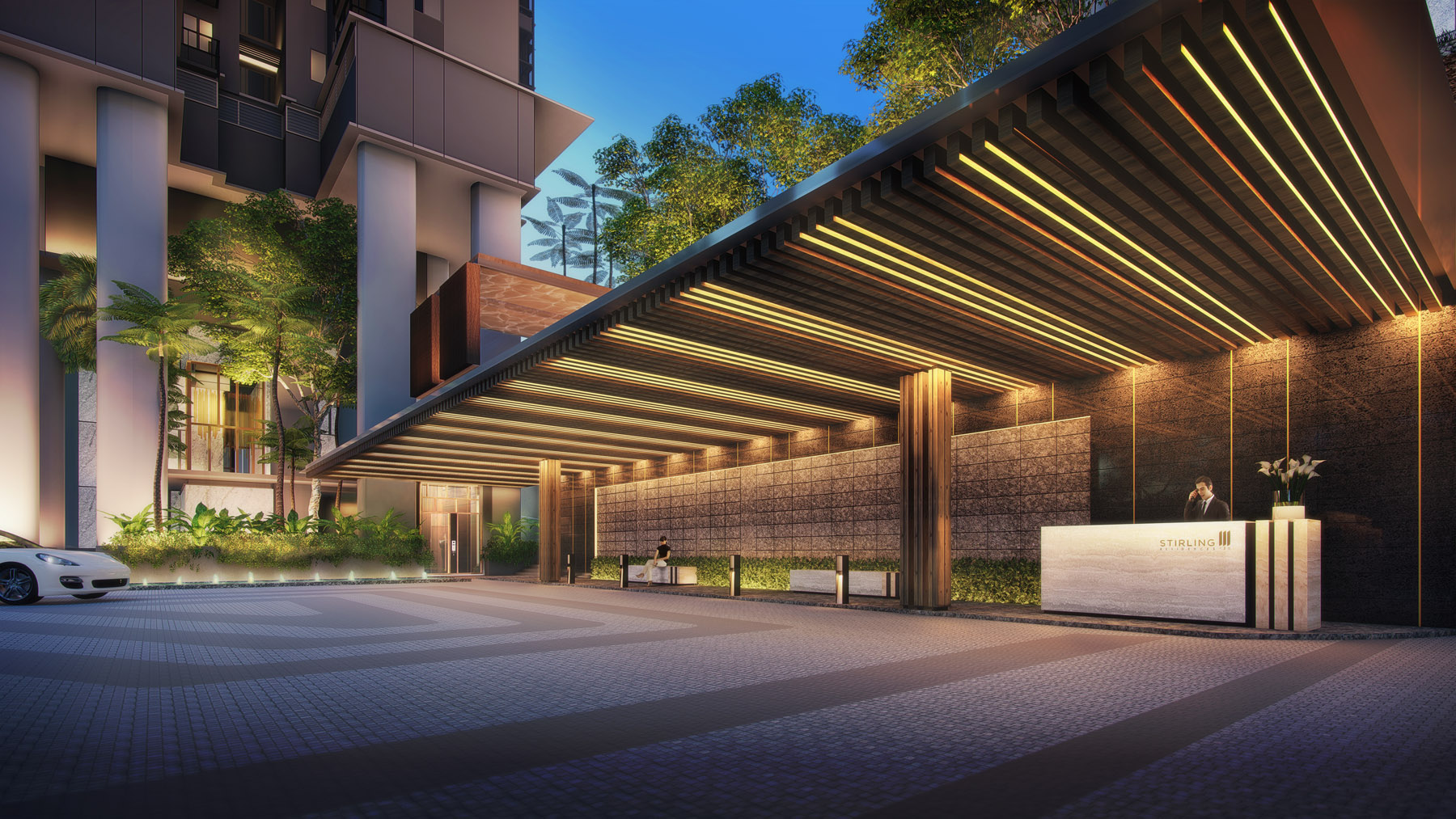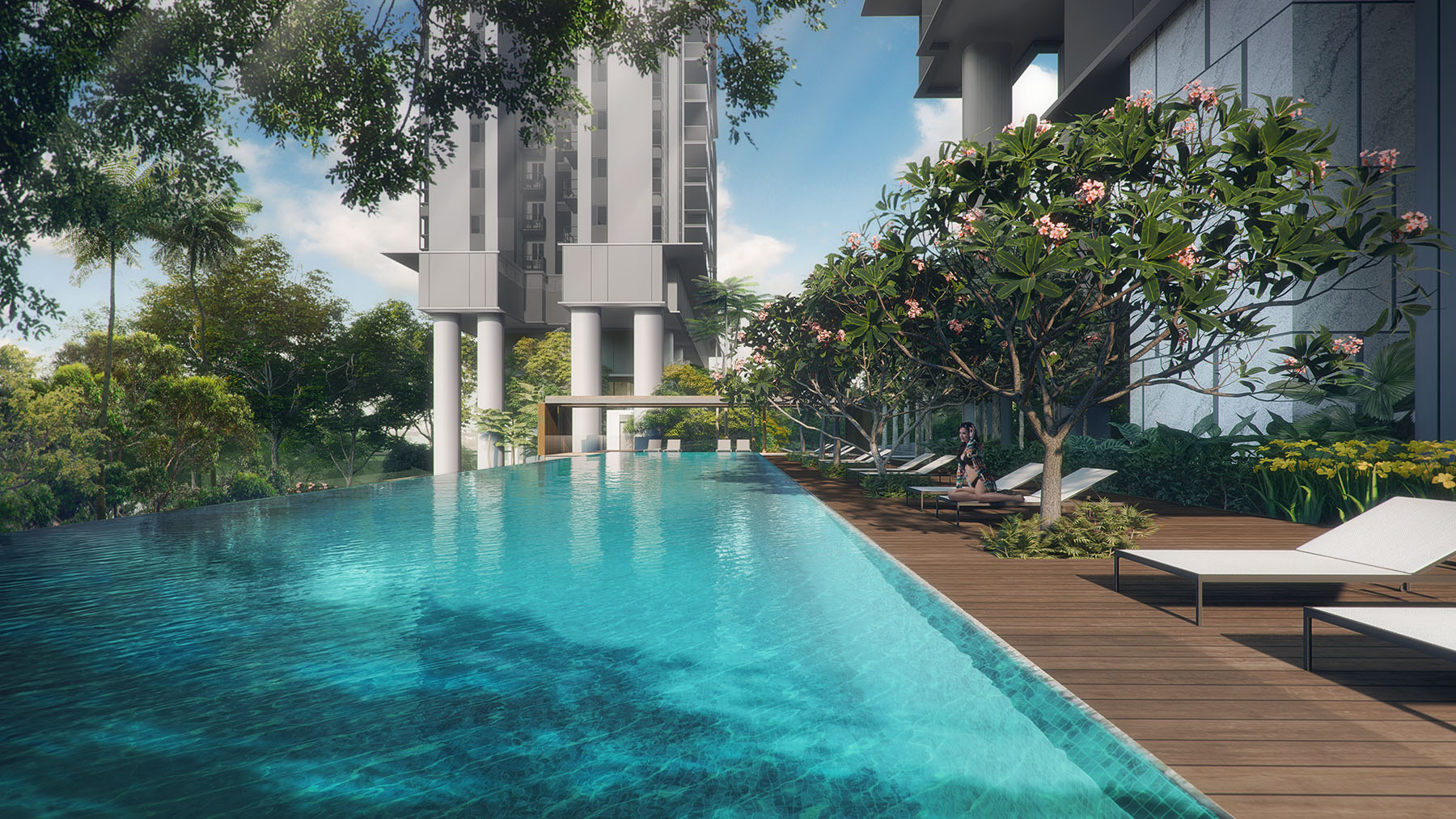 Stirling Residences offers 1259 units, ranging from 1-Bedroom to 4-Bedroom and 6 penthouses. All units have efficient layouts that open up spaces, combined with features such as bath with 2-way access and more.
All bedrooms face the front for everyone in the family to enjoy the breathtaking views of the dynamic city, tranquil sea and lush greenery.
---
For more information for Stirling Residences, simply fill up your details below and our salesperson will get in touch with you shortly!